Bold • Radical • Revolutionary • Game-Changing

Consulting, Training, and Professional Development Services
Home of our mobile George Washington Carver InVenTures Institute for STEAM (Science - Technology - Engineering - Art - Math) ™ –– GWC IIS

Promoting STEM-to-STEAM InVenTures for Pre-School, Middle School, High School, Adults and the Community-at-Large in the spirit of George Washington Carver. . .
Introducing Our Center for
Creative & Visionary Practices

Experience Our First Session

Click the Flier Above to Register for This Session.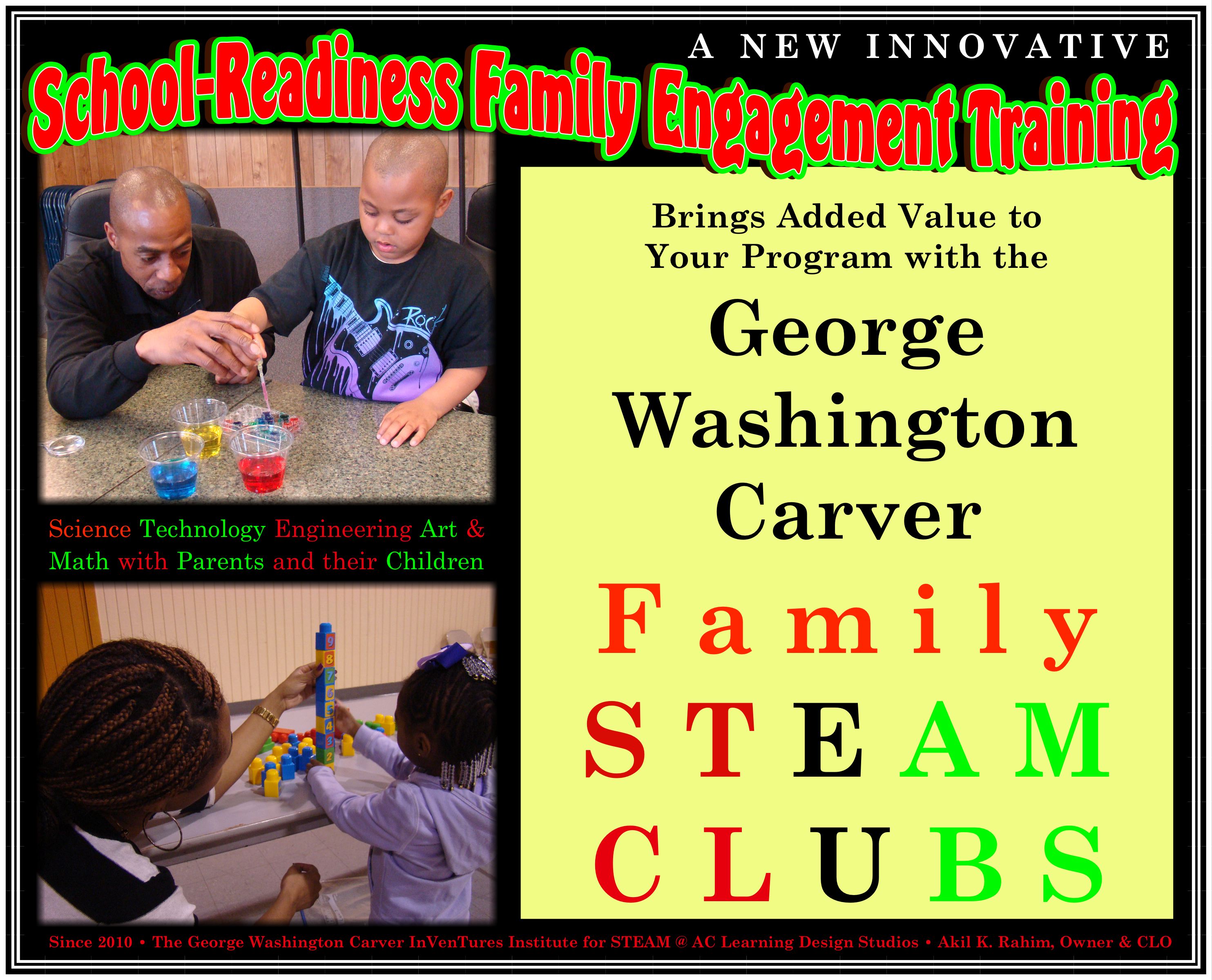 School Readiness and Family Engagement Combined

Training parents and staff how to use D I S C O – Discover Investigate Simulate & Create Opportunities™ our inquiry-based learning model that helps children use their curiosity to get the most from exploring and inventing.
Click this link to email Akil Rahim for more information and costs.